NHS Complaints
(ICAS – Independent Complaints Advocacy)
If you are unhappy with the care and treatment you, or someone else has received from the NHS, or services paid for by the NHS, you have the right to raise your concerns about it.
If you decide to make a complaint, you should do so within 12 months of the incident you are complaining about, or, within 12 months of the time you became aware of the impact or results, of the care and treatment which you are complaining about.
N.B. In certain circumstances, the NHS will look at complaints that are outside of these timescales, but they do not have to. Anyone can make a complaint about their NHS care and treatment.
If the person concerned is unable to make a referral to us, someone else can do it for them. Usually we will need the person's consent, but we understand that sometimes this isn't possible.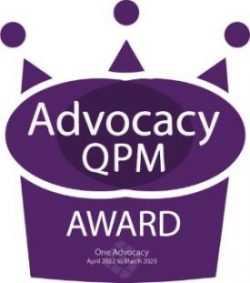 NHS Complaints Advocacy Referrals
Call the Direct Referral line 01332 228748
Download the form by clicking the button below
Please print, fill it out and return to us via email or post. Send the completed form to:
Manager
One Advocacy
3rd Floor
Stuart House
Green Lane
Derby
DE1 1RS
or email to referrals@oneadvocacyderby.org