We deliver independent advocacy to any vulnerable adult aged 18 or above, who requires support to have their voice heard when important decisions are being made about their lives, or to overcome issues that are impacting on their health, wellbeing and preferred lifestyle. This includes but is not restricted to: 
Providing one to one independent advocacy in a range of settings;
Enable people to participate in decisions being made about their lives, making informed choices by providing them with accurate and accessible information;
Support clients to express their own thoughts, wishes and feelings wherever possible, or gather sufficient evidence to ensure the person is at the centre of best interest decisions, and their rights are upheld;
Liaise and communicate effectively with a range of health and social care professionals.
Any body can make a referral for this type of advocacy support.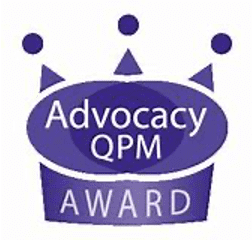 Specialist Advocacy Referrals
Please complete our online referral form
or call the Direct Referral line 01332 228748
Alternatively, you can download the form by clicking the button below
Please print, fill it out and return to us via email or post. Send the completed form to:
Manager
One Advocacy
3rd Floor
Stuart House
Green Lane
Derby
DE1 1RS
or email to referrals@oneadvocacyderby.org