Peňažná poradenská služba
Snažíte sa udržať si svoje financie? 
Ak ste obyvateľom mesta Derby City alebo South Derbyshire a potrebujete podporu pri správe svojich dlhov, naša služba poradenstva v oblasti peňazí vám pomôže.
Mestská daň, nájom, plyn a elektrická energia, kreditné karty, financovanie automobilov, pôžičky a mnoho ďalších - to sú iba niektoré z platieb, s ktorými sa tisíce ľudí v Spojenom kráľovstve ťažko stretávajú, a naši dlhoví poradcovia sú tu, aby vám pomohli získať späť hore.
Náš tím dlhových poradcov je schopný preskúmať všetky vaše možnosti a poskytnúť vám dôverné a nestranné rady - od rokovania s vašimi veriteľmi, zostavovania platobných plánov, uchádzania sa o zverenecké fondy a dokonca aj o niektorých, o ktorých ste možno doteraz nepočuli.
Ak chcete získať pomoc so svojimi dlhmi, môžete zavolať na našu špeciálnu linku dôvery 01332 228745 kde budete požiadaní, aby ste zanechali svoje meno a číslo. Člen nášho tímu pre poradenstvo v oblasti peňazí vám potom do 3 pracovných dní zavolá späť, aby dokončil stručné vyhodnotenie vašich okolností a prípadne si objednal schôdzku s jedným z našich špecialistov na dlhové poradenstvo.
Počas vášho vymenovania vám váš poradca pomôže zostaviť finančný výkaz, prediskutovať váš rozpočet a poskytnúť tipy a tipy na zvýšenie vášho príjmu a zníženie vašich výdavkov, ako aj preskúmanie možností riadenia dlhu s vami. Na konci vášho vymenovania vám poradca poskytne akčný plán a vás podporí v procese získavania vašich dlhov späť pod kontrolu.
Môžete nájsť ďalšie informácie o správe vašich dlhov a širokú škálu svojpomocných nástrojov tu.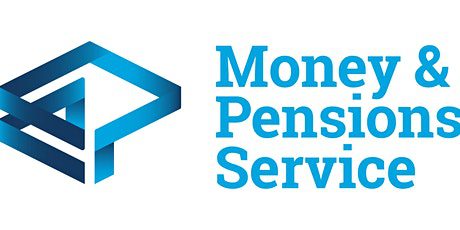 Online Self Referral Form
Please answer the questions below and then a member of the team will aim to contact you within 5 working days to offer full advice or schedule an appointment.
By submitting the form, you are consenting to Citizens Advice Mid Mercia holding a record of your personal information.
All data is held confidentially and securely on our internal case management system to maintain a record of the advice provided for quality assurance purposes, and in line with GDPR regulations
 Please complete as many sections as possible so that we can advise you fully