Czy starasz się kontrolować swoje finanse? 
Jeśli jesteś mieszkańcem Derby City lub South Derbyshire i potrzebujesz wsparcia w zarządzaniu swoimi długami, nasza usługa doradztwa finansowego jest tutaj, aby Ci pomóc.
Podatek lokalny, czynsz, gaz i prąd, karty kredytowe, finansowanie samochodów, pożyczki i wiele, wiele innych - to tylko niektóre z płatności, z którymi zmagają się tysiące ludzi w Wielkiej Brytanii, a nasi doradcy ds. z powrotem na górze.
Nasz zespół doradców ds. Zadłużenia jest w stanie zbadać wszystkie opcje i udzielić poufnych i bezstronnych porad - od negocjacji z wierzycielami, ustalania planów płatności, ubiegania się o fundusze powiernicze, a nawet takich, o których być może wcześniej nie słyszałeś.
Aby uzyskać pomoc w spłacie długów, możesz zadzwonić na naszą dedykowaną infolinię 01332 228745 gdzie zostaniesz poproszony o pozostawienie swojego nazwiska i numeru. Członek naszego zespołu doradców finansowych oddzwoni do Ciebie w ciągu 3 dni roboczych, aby dokonać krótkiej oceny Twojej sytuacji i, w stosownych przypadkach, umówić Cię na spotkanie z jednym z naszych wyspecjalizowanych doradców ds. Zadłużenia.
Podczas wizyty doradca pomoże Ci w sporządzeniu sprawozdania finansowego, omówi budżet oraz udzieli wskazówek i wskazówek dotyczących zwiększenia dochodów i zmniejszenia wydatków, a także omówi z Tobą opcje zarządzania długiem. Pod koniec wizyty doradca przedstawi Ci plan działania i będzie wspierać Cię w procesie odzyskiwania długów pod kontrolą.
Możesz znaleźć dalsze informacje na temat zarządzania długami i szeroką gamę narzędzi samopomocy tutaj.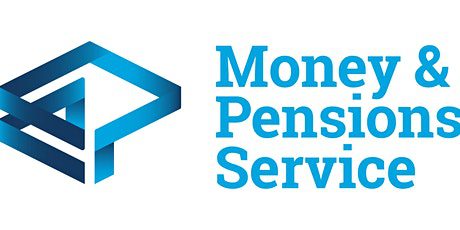 Online Self Referral Form
Please answer the questions below and then a member of the team will aim to contact you within 5 working days to offer full advice or schedule an appointment.
By submitting the form, you are consenting to Citizens Advice Mid Mercia holding a record of your personal information.
All data is held confidentially and securely on our internal case management system to maintain a record of the advice provided for quality assurance purposes, and in line with GDPR regulations
 Please complete as many sections as possible so that we can advise you fully