Now's the time to get online. 19 – 25 October 2020.
Get friendly and free help to improve your digital skills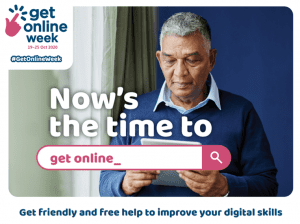 Do you need help with: Internet Safety, Council Tax Support Claims, Emails, Blue Badge Applications, Online Shopping, Warm home discounts, Job searching, Big Difference Scheme, Social Media, Single Discretionary Payments, Media information and SO MUCH MORE!