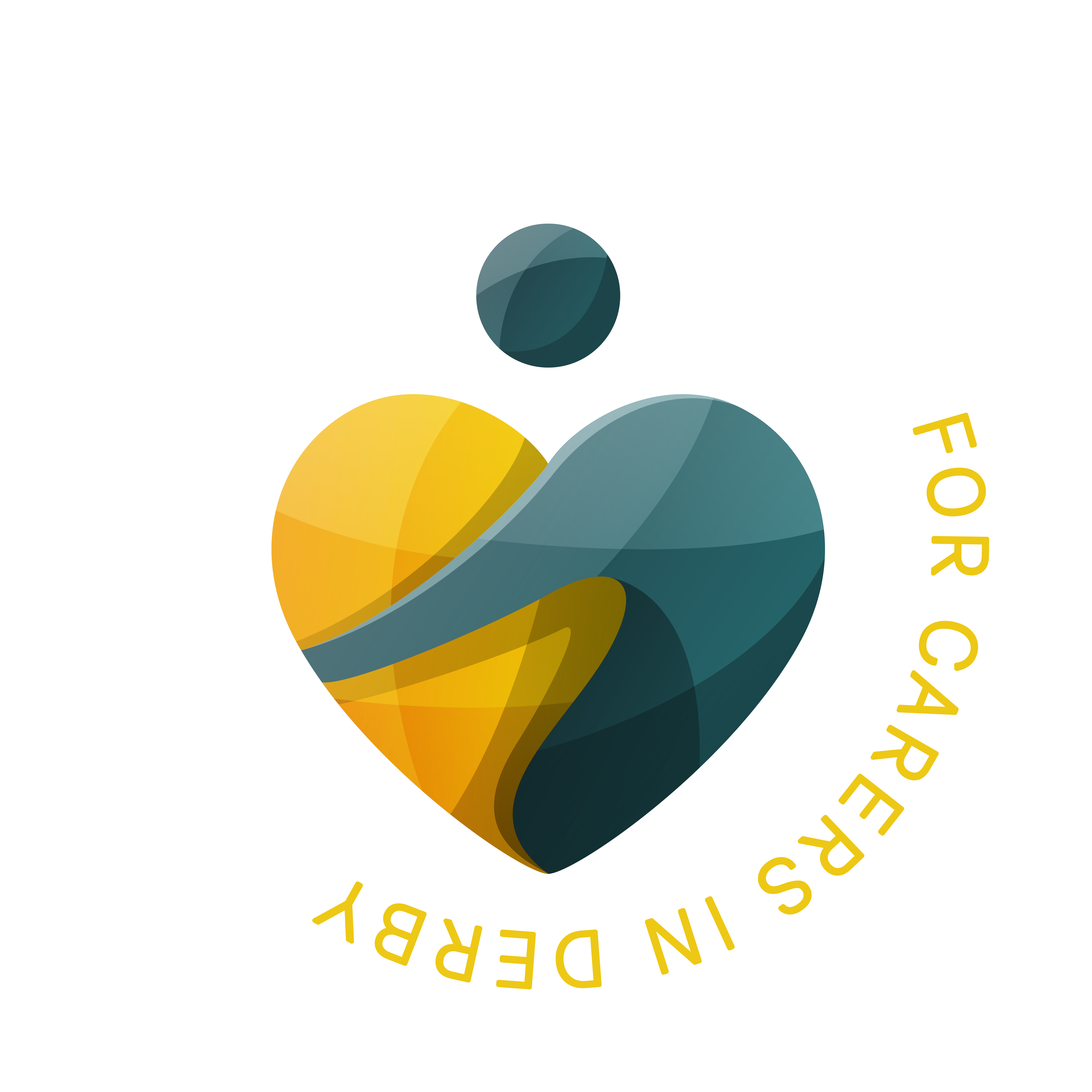 Are you an unpaid carer and emergency planning service.
Identifying as an unpaid carer:
Do you care for a loved one, family member, friend or neighbour? Our team at Universal Services for Carers in Derby are here to support anyone providing care living in Derby City who are informal and unpaid.
'Unpaid' means you are not caring as a professional, for example as a community care worker, residential care worker or a nurse. If you receive Carers Allowance you are still classed as an unpaid carer as the allowance only supports you in providing the care your loved ones require.
Unpaid carers provide vital support to their family and friends, which can cause a strain on their own lives. This makes it even more important for unpaid carers to be recognised for the work they do.
If you feel as though this description fits you, then we are here to support you with advice, information, well-being activities, training opportunities, and peer support.
Emergency Planning Service:
If you are an unpaid carer, caring for a loved one or friend, it is important to be prepared for every eventuality. If you are ever in an accident, become suddenly unwell or are involved in an emergency, it is essential that you have a plan in place to ensure the person you care for is still looked after and kept safe.
The team at Universal Services for Carers can help you do this.
We will help you complete your very own emergency plan (completely *FREE* of charge) that details how the person you care for needs to be looked after should an emergency occur. The plan details emergency contact numbers, the names of people that can help, medication information, and the names and numbers of services that support you and the person you care for.
An emergency plan will help you ensure that you are ready for anything unexpected and will help you be certain that the person you care for is properly looked after in your absence.
As part of this service, you will also be issued with a handy Carer Emergency Card that identifies you as a carer and has the name of a person that can help look after the person you care for in an emergency situation. You can then carry this card in your wallet or purse. The emergency services also know to look for this card, should they ever need to come out to you.
To book an appointment to complete an emergency plan, contact our help-line on 01332 228777 or email us at carers@citizensadvicemidmercia.org.uk
For more details about our service and how we can support you, please see our two service posters below: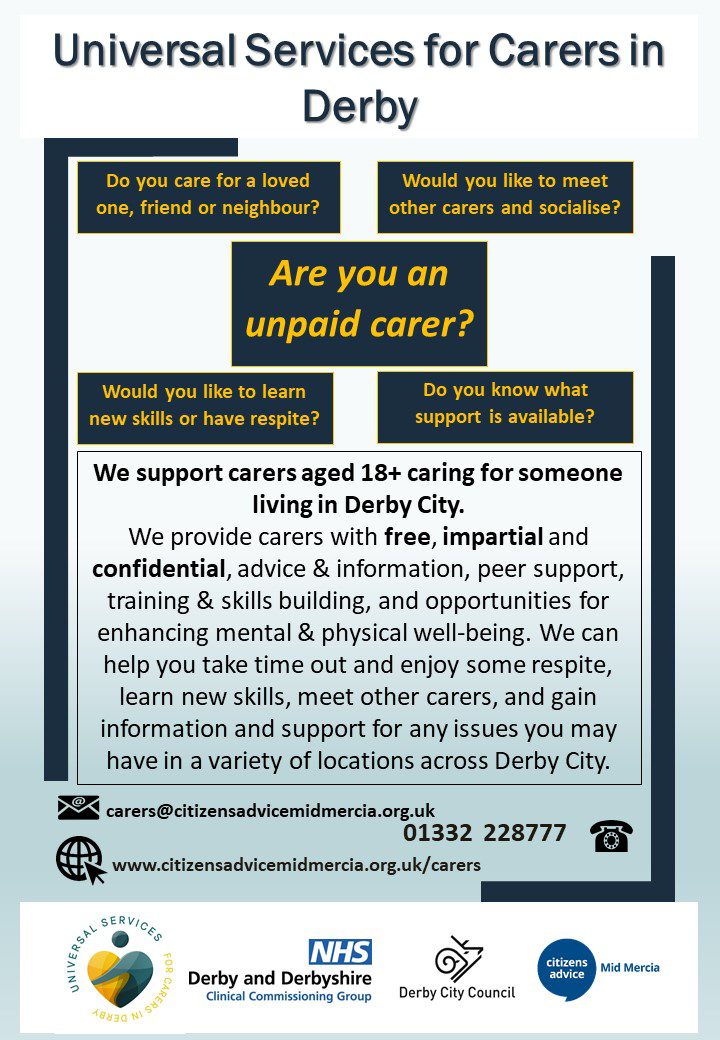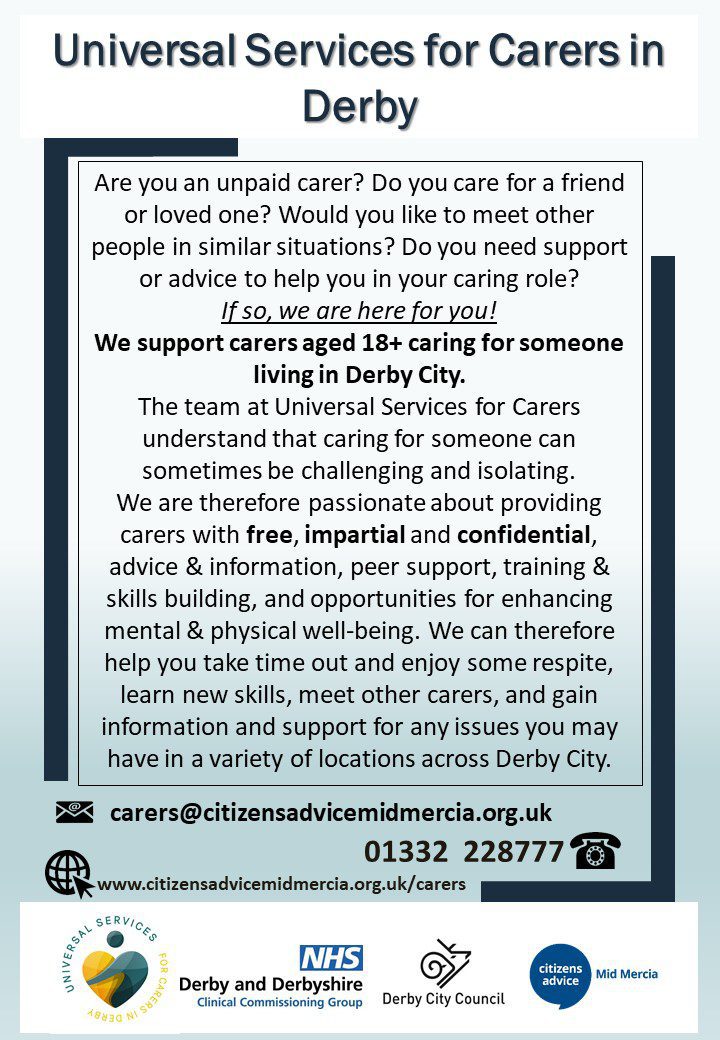 Contact Us
If wish to contact the service for information and advice, to book onto a well-being activity or training event, or to enquire about a Carers Conversations, drop-ins, or peer support, you can do so in the following ways:
Stuart House, Green Lane, Derby, Derbyshre, DE1 1RS
09:30-16:30, Mon-Fri, excluding public holidays