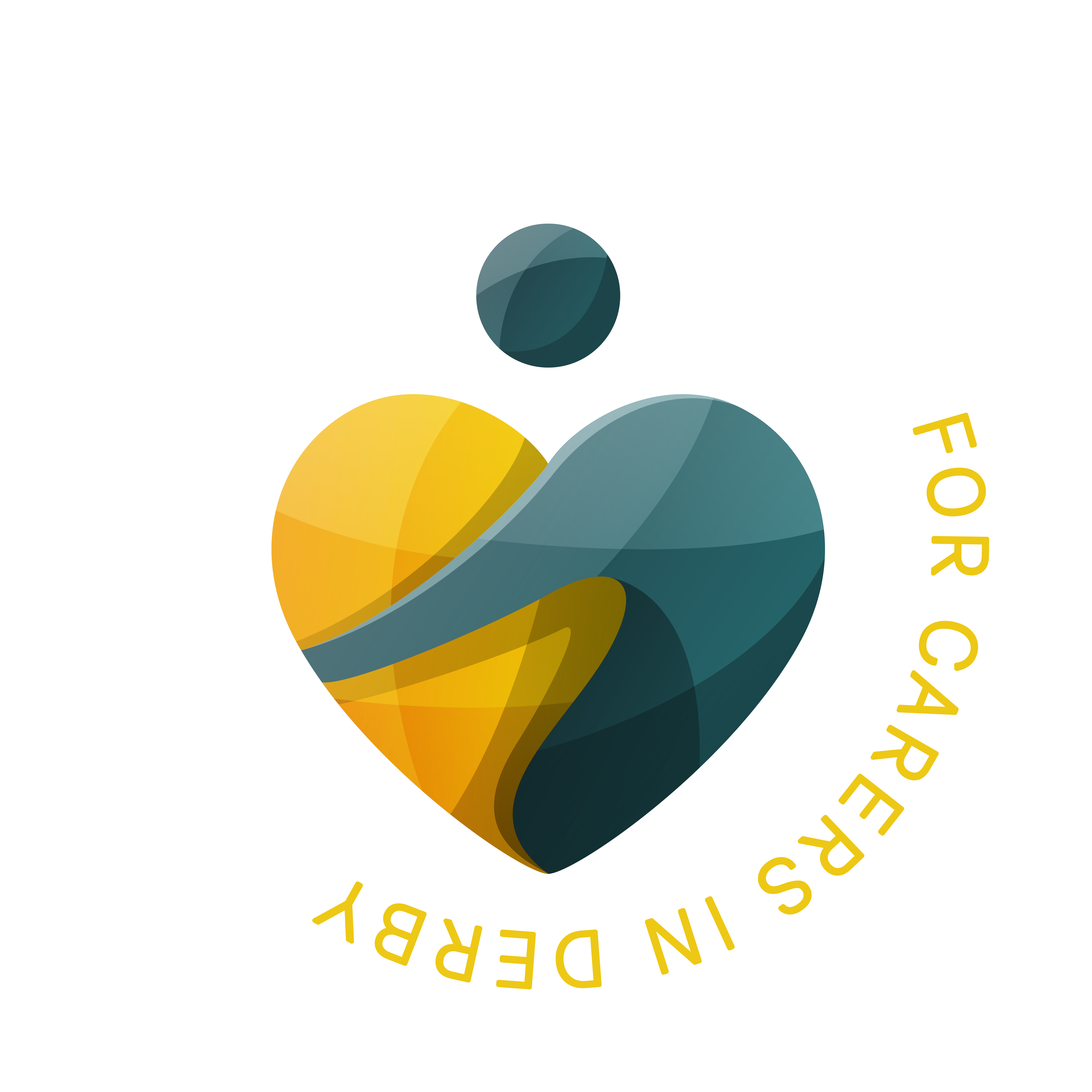 Ma hûn nêrevanek bêpaşîn in?
Naskirina wekî karmendek bêpaş:
Ma hûn ji bo kesek / ê / a hezkirî, endamê malbatê, heval an cîranek xema we dixwazin? Tîmê me li Karûbarên Gerdûnî ji bo Karmendên li Derby li vir in da ku piştgiriyê bidin kesê ku lênihêrînê li Derby City dijî ku nefermî û bêpere ne.
'Bêperedanîn' tê vê wateyê ku hûn ne wekî pisporek lênêrîn, mînakî wekî karmendê lênihêrîna civatê, karmendê lênihêrîna niştecîh an hemşîreyek. Ger hûn Alîkariya Careers bistînin hûn hîn jî wekî nerînek bêpayan têne sinifandin ji ber ku alîkariya we tenê di dabînkirina lênihêrîna ku ji bo hezkiriyên we hewce dikin de piştgirî dide we.
Karmendên bêpaşte piştgiriyek jiyanî didin malbat û hevalên wan, ku ev dikare bibe sedema giraniya jiyana wan. Vê yekê hê bêtir girîng dike ku lênihêrên bêpere ji bo karê ku ew têne nas kirin.
Ger hûn hest dikin ku her weha ev danasîn li gora we tê, wê hingê em li vir in ku hûn bi şîret, agahdarî, çalakiyên xweşhaliyê, derfetên perwerdehiyê û piştgiriya hevalbendan piştgiriyê didin we.
Ma emeliyata GP-ya we dizane ku hûn xwedangehek bêpere ne?
Girîng e ku emeliyata GP-ya we zanibe ku hûn karmendek in. Ji ber vê yekê em ji hemî karmendên ku karûbarê me bikar tînin re teşwîq dikin ku emeliyata GP-ya xwe agahdar bikin ku ew xwedangehek bêpere / nefermî ne. Ji bo ku ji we re bibe alîkar ku hûn wekî bijîşkek xwe li cem doktorê xwe tomar bikin, hûn dikarin pelika jêrîn bikar bînin da ku hûn agahdariya hewce ne. Feydên tomarkirina wekî xwediyê kar li cem GP-yê we ev in:
Hûn dikarin karibin xwe bigihînin dem û demên guncantir ên randevûyan ku tevliheviya rola lênihêrîna we li ber çav digirin;
Dibe ku ji bo karûbarên demsalî yên taybetî ku dikarin bibin alîkar ku tenduristiya hem xwe û hem jî kesê ku hûn lê xwedî dikin biparêze, wekî vakslêdanên COVID-19 û grîpê, bi we re têkilî were dayin;
Karmendên neştergeriyê dê karibin di derheqê karûbarên piştgiriya herêmî yên ji bo karmendan de agahdariyê bidin we;
Heke kesê / a ku hûn lê miqate dibin di heman pratîkê de ya ku we nexweşî ye jî, ji kerema xwe GP-ya xwe jî agahdar bikin ji ber ku dibe ku hûn karibin hevdîtinên hevpar an demên dirêjtir ên hevdîtinê bikin.
Ji bîr mekin, danûstendin kilît e - girîng e ku meriv bi pisporên tenduristî û lênihêrîna civakî re der barê bandora rola lênihêrîna we de li ser we heya ku vekirî be. Çiqas ew dizanin, çêtir ew dikarin piştgiriyê bidin we. Qeydên hemî nexweşan nehênî ne, ji ber vê yekê heke hûn hewceyê GP-ê ne ku hûn di derheqê kesê / a ku hûn lê lênihêrin de agahdarî bi we re nîqaş bikin, bi pêşwazkerê re bipeyivin da ku bizanin ka ew çawa dikarin bi vê yekê piştgiriyê bidin we.
Hûn dikarin forma li jêr dakêşin, wê biqedînin û wê radestî emeliyata xweya GP bikin da ku ji we re bibe alîkar ku ew pê dizanin ku hûn xwediyê kar in.
Do you care for someone you do not live with?
If so, we can provide you with free PPE (personal protective equipment). You can either download the form below, complete it and email it to carers@citizensadvicemidmercia.org.uk and an advisor will get in contact with you to confirm your eligibility and order, or you can call us on 01332 228777 and one of our advisors will complete the form for you, take your booking and arrange your collection slot.
Please note, all orders must be collected from our Stuart House office at a pre-arranged time Monday-Friday, 09:00-17:00. All orders will be handed over in a socially distanced and COVID safe manner.
Paqij bûn
Heke hûn dixwazin ji bo agahdarî û şîretê bi karûbarê re têkilî daynin, ji bo pirtûkek li ser çalakîyek xweşhalî an bûyerek perwerdehiyê, an jî lêpirsîn li ser Axaftinên Karkeran, daketinan, an piştgiriya hevrêyan, hûn dikarin wiya bi awayên jêrîn bikin:
Stuart House, Green Lane, Derby, Derbyshre, DE1 1RS
09: 30-16: 30, Duşem-rin, bêyî betlaneyên fermî